Anzeige der Artikel nach Schlagwörtern: Sale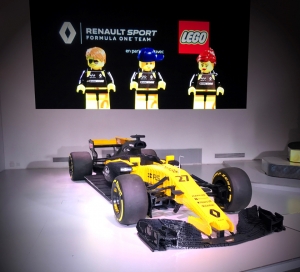 Boulogne Billancourt, February 1st 2019 - On the occasion of the Retromobile 2019 exhibition, Groupe Renault is auctioning the F1 R.S.17 entirely built in LEGO® as well as the Renault e.dams Z.E.17 show car, for the benefit of UNICEF France, the United Nations of International Children's Emergency Fund*. This action is being promoted by the Renault Foundation, one of whose main commitments is to promote universal access to education.
Groupe Renault's international growth strategy continues with the launch of Captur – Renault's star SUV – in India.

The geographical coverage of Renault Captur, which is built on the group's B0 platform, has been further extended in the wake of its introduction in Russia and Latin America.

Pre-order books for Captur in India open on September 22, 2017.