Anzeige der Artikel nach Schlagwörtern: Theme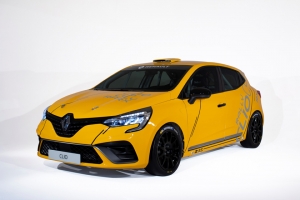 Dans le cadre du Grand Prix de France de Formule 1, Renault Sport Racing présente ses nouveaux modèles de compétition client issus de la série. Développées tant pour ses coupes monotypes extrêmement populaires que pour des compétitions ouvertes, cette nouvelle génération offre une polyvalence et une accessibilité inédites pour des coûts toujours plus contenus.
During the Formula 1 French Grand Prix, Renault Sport Racing presents its new customer-competition models derived from its road range. Developed for both its extremely popular single-make cups and open competitions, this new generation offers unprecedented versatility and accessibility for ever-lower costs.