Anzeige der Artikel nach Schlagwörtern: Sebring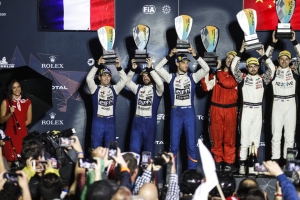 À Sebring (États-Unis), Signatech Alpine Matmut s'est offert son sixième podium consécutif dans la catégorie LMP2 du Championnat du Monde FIA d'Endurance.

Deuxièmes à l'arrivée, André Negrão, Nicolas Lapierre et Pierre Thiriet reprennent les commandes du championnat pilotes.

L'Alpine A470 n°36 revient à cinq points de la tête du classement général avant de retrouver l'Europe pour les 6 Heures de Spa (2-4 mai) et les 24 Heures du Mans (15-16 juin).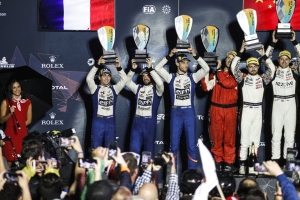 At Sebring (United States), Signatech Alpine Matmut scores its sixth consecutive podium in the LMP2 category of the FIA World Endurance Championship.

With their runner-up finish, André Negrão, Nicolas Lapierre and Pierre Thiriet reclaim the lead in the Drivers' Championship.

The n°36 Alpine A470 is now five points from the lead of the general classification before returning to Europe for the 6 Hours of Spa (May 2-4) and 24 Hours of Le Mans (June 15-16).