Anzeige der Artikel nach Schlagwörtern: Megane Estate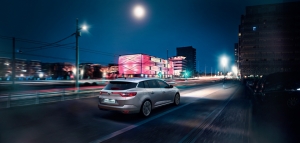 The Mégane range has been equipped with a new 1.7 Blue dCi 150 engine paired with a dual-clutch automatic gearbox.

Following the saloon, it is Mégane Estate's turn to enjoy the "LIMITED" limited edition.

This new offering can be discovered in the French commercial network during the open days on June 13 and 16, 2019.