Anzeige der Artikel nach Schlagwörtern: Handicap International
Boulogne Billancourt, le 1er décembre 2017 – Le Groupe Renault a annoncé son soutien à Handicap International.
En signant un accord de mécénat sur trois ans, le Groupe Renault s'engage à renforcer l'internationalisation de sa politique Handicap.

Handicap International, ONG reconnue présente dans le monde entier, offre un levier d'action et d'expertise sur l'insertion professionnelle des personnes en situation de handicap à l'échelle internationale.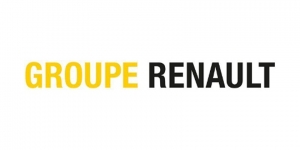 Boulogne Billancourt, 1 December 2017 – Groupe Renault announces support for Handicap International.
Through a three-year agreement with Handicap International, Groupe Renault asserts its commitment to extending the international reach of its policy on disability.

Handicap International is a worldwide-recognized NGO with valuable expertise on disability inclusion at international scale.